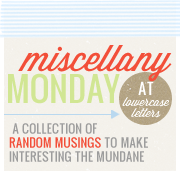 Linking up again with some random ramblings....
Poop
Dida is poo-phobic. Yes that is poo all over him. Note to self: check a small persons nappy BEFORE whipping it off in a manly cowboy kind of way. Just saying.
Barometer
I know how hot and humid it is via my coconut oil. It's meant to be semi solid (ie scoopable) at room temperature. It's been
liquid
. Two words: stifling and stuffy.
Grace
Blossom is teaching Rupi extreme patience by standing in his space constantly. The girl has no concept of personal space. Not sure where she gets that from.
Yes they both have pony tails. Yes Dida is still horrified.
Have a wonderful Monday!